I have a concept here someone pulled off some years ago, I simply want to bring it back to life! this is a custom chat configuration that makes the twitch chat look like original Diablo I LOD battle.net chat with the classic gold color with white font! I have found a font but have been unable to make it compatible with twitch chat configurators, if someone could help me get a HTML CSS config file set up to make this a reality that would be so epic! i plan to bring back my stream for the re-release of Diablo II
Original font is called "Formal436 BT" or "FRML436N"
the link to any of the progress the previous person pulled off is provided below!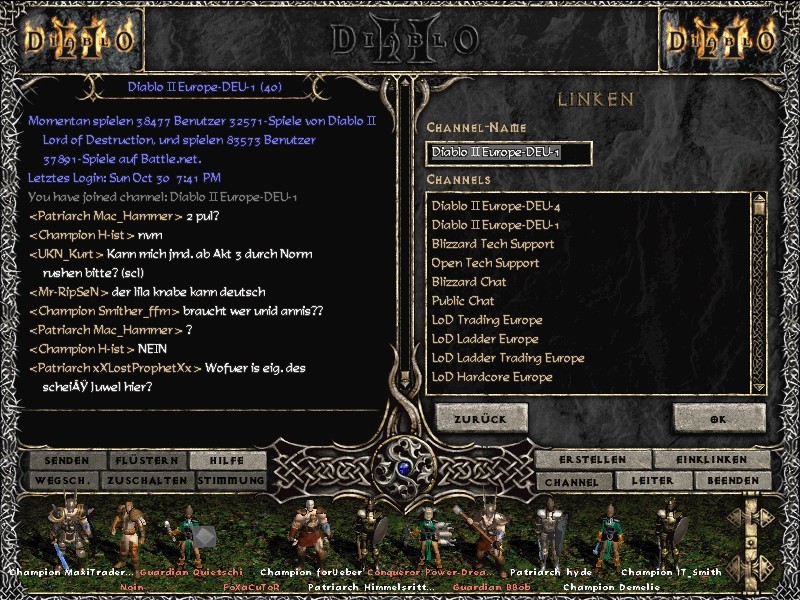 Hi. I need help editing the CSS to look like the old Diablo 2 battlenet lobby chat. What I cant figure out is how to disable/hide all emote's. Add "</>" in front and after username ( Message) And also is there a way to enable/disable "smooth fonts" or whatever it is called? //Best...

community.nightdev.com
Thanks again guys!